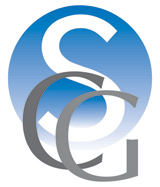 Sokolski Consulting Group (SCG) is a boutique Building Services Engineering Consultancy Practice that has been providing quality cost effective engineering solutions for over 15 years. Services include: Concept Planning, Detail Design, Site Investigations and Expert Reporting.
SCG's approach is to provide Senior experienced staff to lead an effective multi-disciplined team. The appropriate design solution is attained to meet Project and Clients requirements. This ensures SCG is customer focused. We provide a unique blend of personalised service, cost effective innovative engineering, timely project control and delivery, diversity of staff experience and integrity.
Sokolski Consulting Group fully understands the importance of Environmentally Sustainable Design (ESD). We are committed to providing effective services thereby minimising operating and maintenance costs for all Building Services, efficient, innovative and passive design solutions.